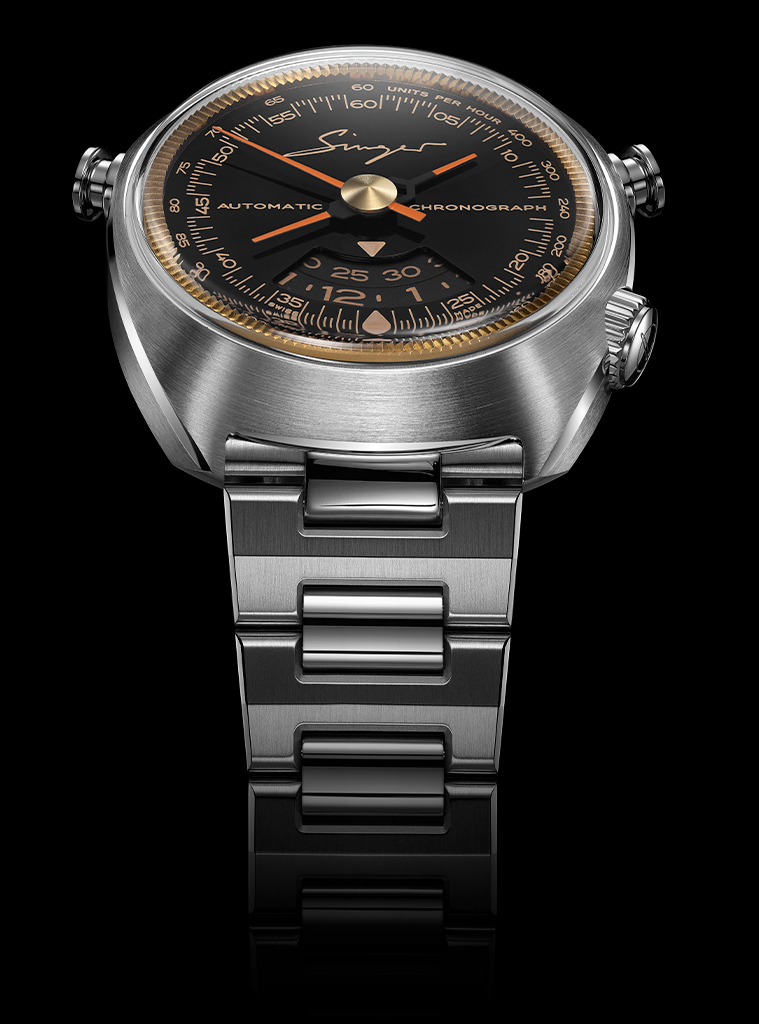 1969 Chronograph is the quintessential expression of Singer Reimagined high-watchmaking approach, featuring the most recent version of the famous Agengraphe caliber. A new time display, enhanced readability and the award-winning 60 hours chronograph function taking central stage on the dial. All of this condensed to only 40mm.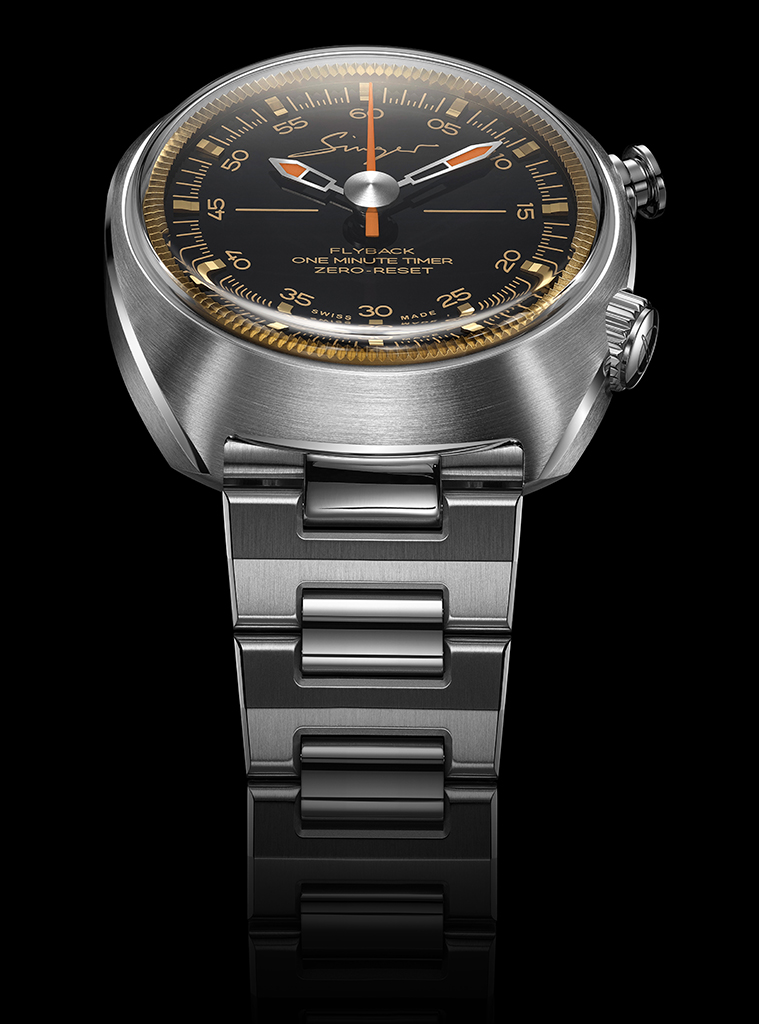 1969 Timer represents the ultimate example of complexity distilled to its purest form. An intricate zero-reset system combined with a flyback device is the hidden technical gem behind this three-hands timepiece. A simple push of the button at 2 o'clock allows for lightning fast elapsedtime measurement using the central second hand of your watch.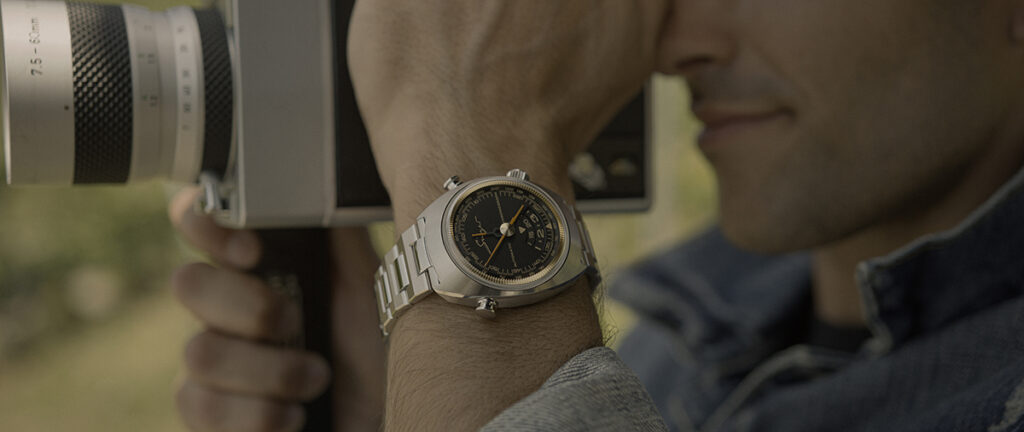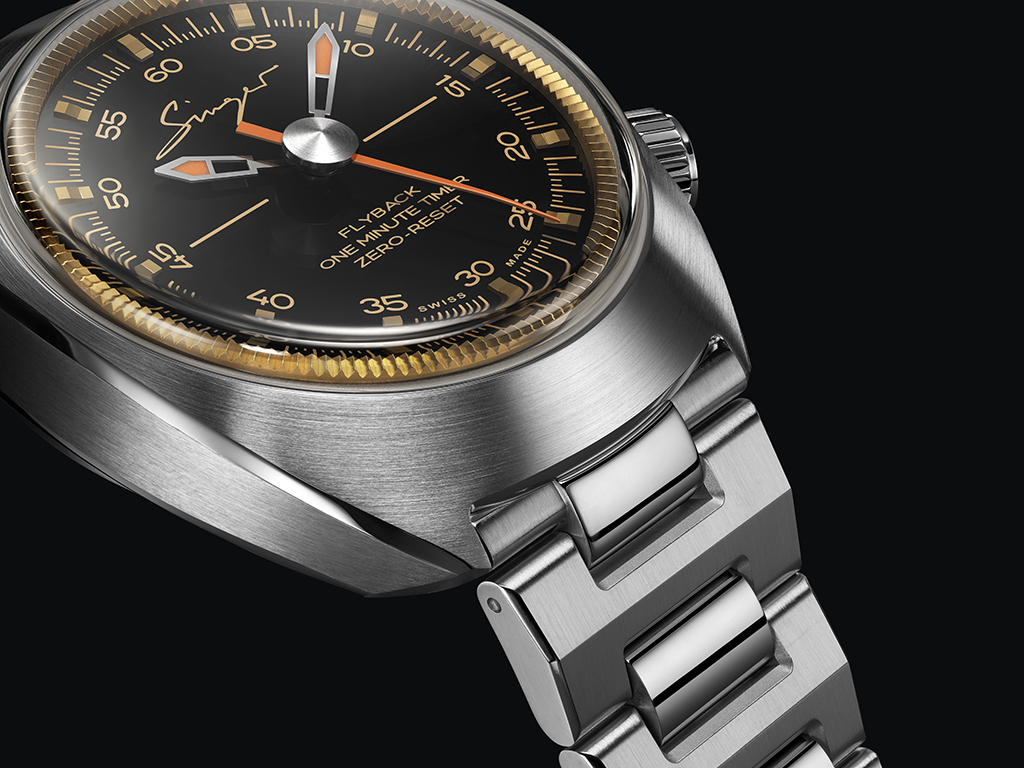 The idea that started Singer Reimagined was reimagining one of the most iconic watch movements from that specific era: the Automatic Chronograph.
1969 will be remembered as the launch of the first three iconic, automatic chronographs. Chronomatic, El Primero and Caliber 6139 were publicly launched that very year.
1969 will also be remembered as a year rich in incredible events, stories, discoveries, with culture-altering events like Woodstock, the Moon landing, and the first Concord flight, just to mention a few. A year that became iconic and meaningful for many reasons.
At Singer Reimagined we decided to celebrate that fantastic year by introducing a new product line named 1969. A new watch collection designed as Singer Reimagined could have conceived and released it, in that precise year!
Singer Reimagined timepieces are by definition a love letter to the vintage design of iconic 60's and 70's timepieces, now enhanced by functional improvements and state of the art horological engineering.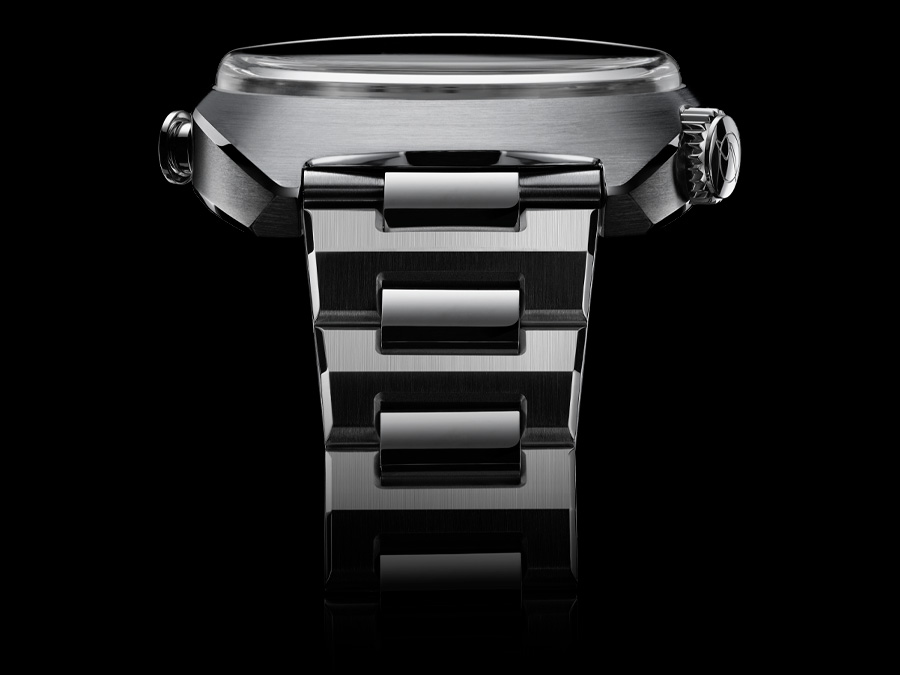 The case size of the new Singer 1969 collection is 40mm. A sober and stylishly design to fit every wrist. A development in design based on well-researched ergonomic and functional considerations.
Stainless steel is the material we chose for the case. Solid, preciously finished and an ever classic. Brushed surfaces and polished edges, a Singer signature, are meticulously executed to provide a jewel-like appeal.
The stainless-steel bracelet is composed of two contrasting elements. The edgy brushed "H" links are designed after racetracks' curbs shape, providing a contrasted and vibrant effect. In contraposition, the rounded polished center links bring smooth reflections and sparkles of light. This combination ensures exceptional wearability and comfort. The brushed sloping facets are complemented by polished chamfers, visually extending the case profile with polished edges – a brand signature feature.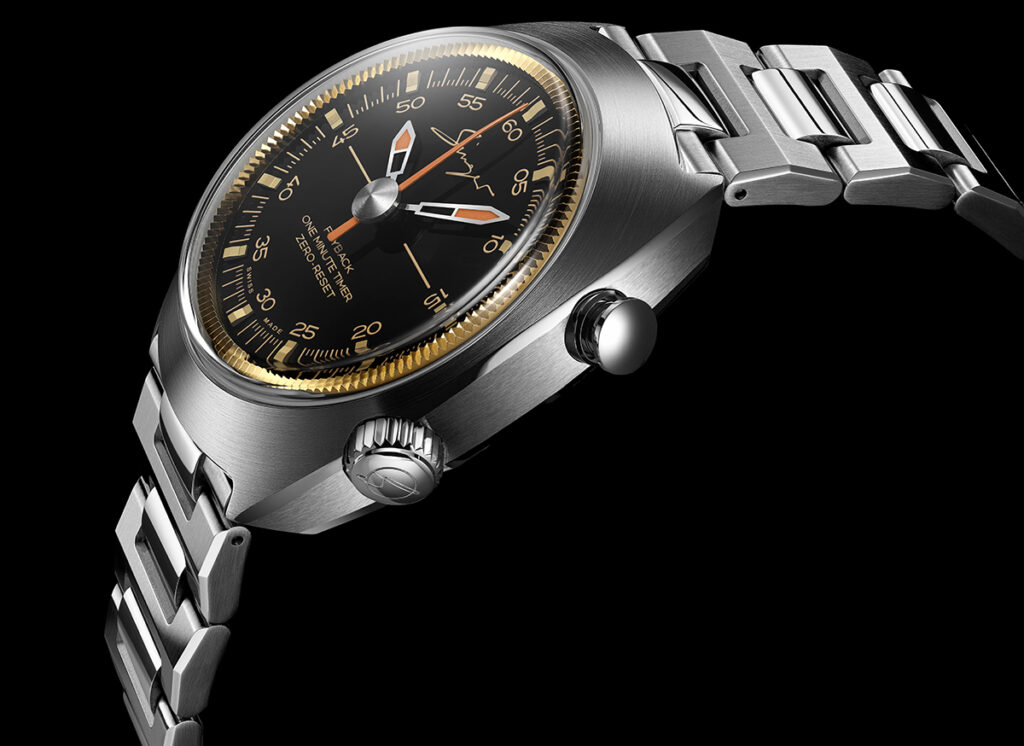 Executed in a very deep and precious piano-black lacquer finish, dials are enriched with an applied signature golden crown ring, adding an iconic and unexpected detail which complements the sobriety and functional minimalism of the graphics.
These elements are magnified by a domed glass-box sapphire crystal, visually extruding the dial out of its metal frame.
The movements, AGH 6365 and AGH 6363, are a reengineered version of the award-winning Agengraphe and the versatile Flytrack, featuring updated displays to enhance functionalities and to fit their new 40mm housing. Both movements are engineered and produced to unique Singer specifications by Agenhor.