An evening in Verona with Singer Reimagined & Orologeria Concato
We had the pleasure to introduce our new Singer Flytrack Barista during an exclusive event we hosted in Verona last week. During the cocktail we introduced our new creative Flytrack timepiece which combines the love of the espresso ritual with the engineering of an exclusive timepiece.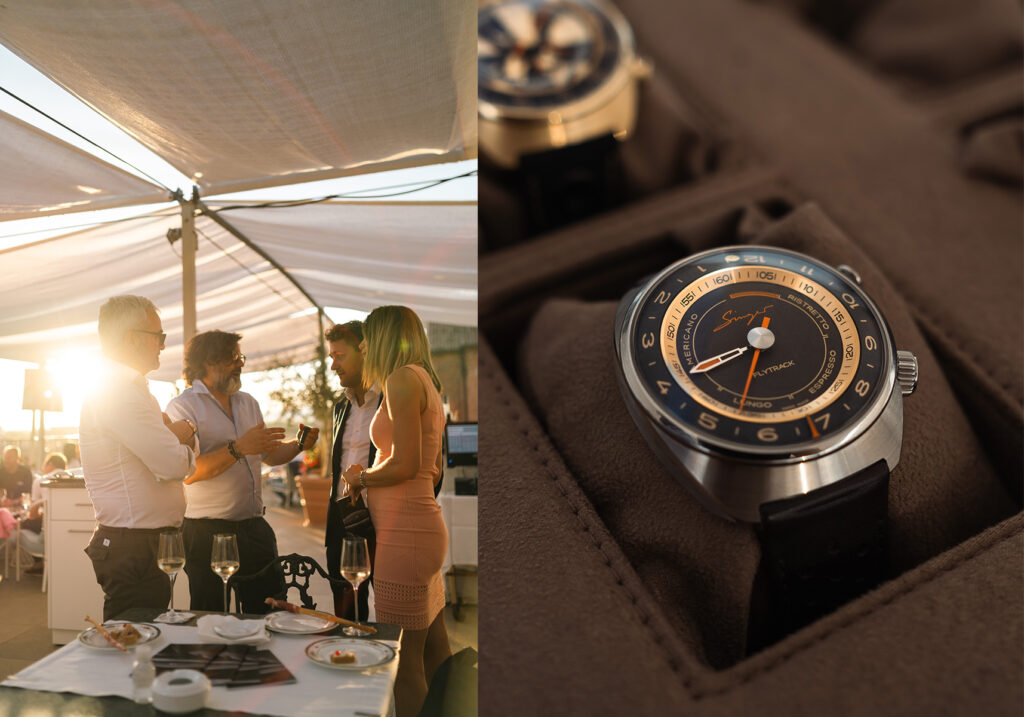 We were thrilled to unveil a further exclusive Flytrack edition, designed to celebrate the introduction of our brand to the Italian market, in collaboration with Orologeria Concato in Verona.
Marco Borraccino, co-founder and creative director of Singer Reimagined is both an Italian and a coffee aficionado. His love for espresso led him to imagine the BARISTA scale allowing easy measurement of the extraction time for your favorite coffee style prepared with your espresso machine.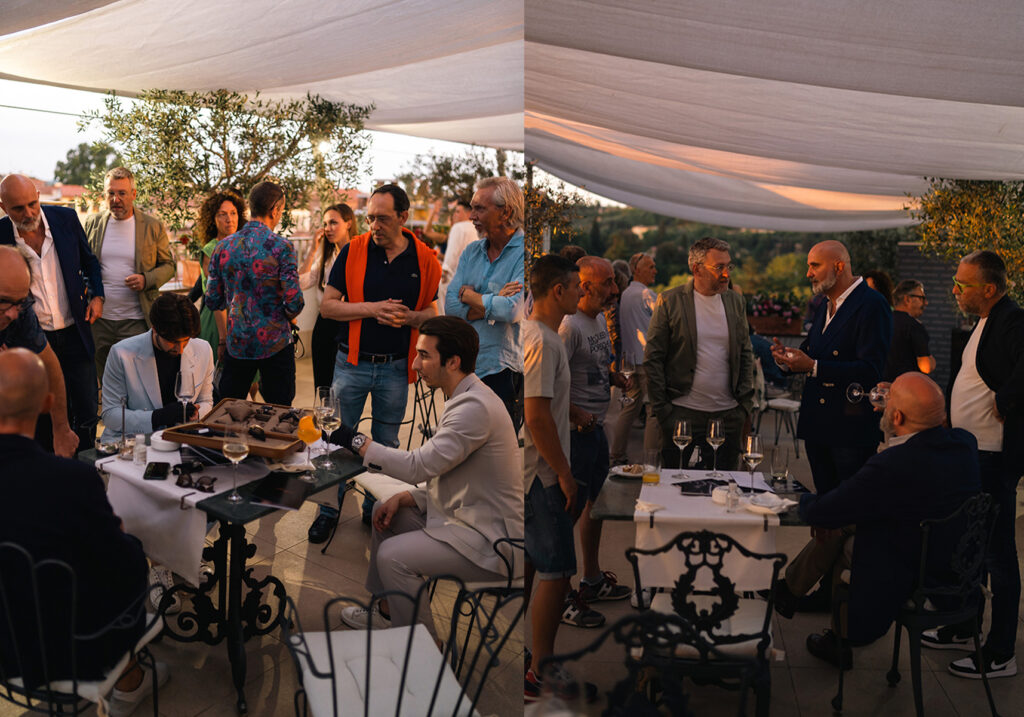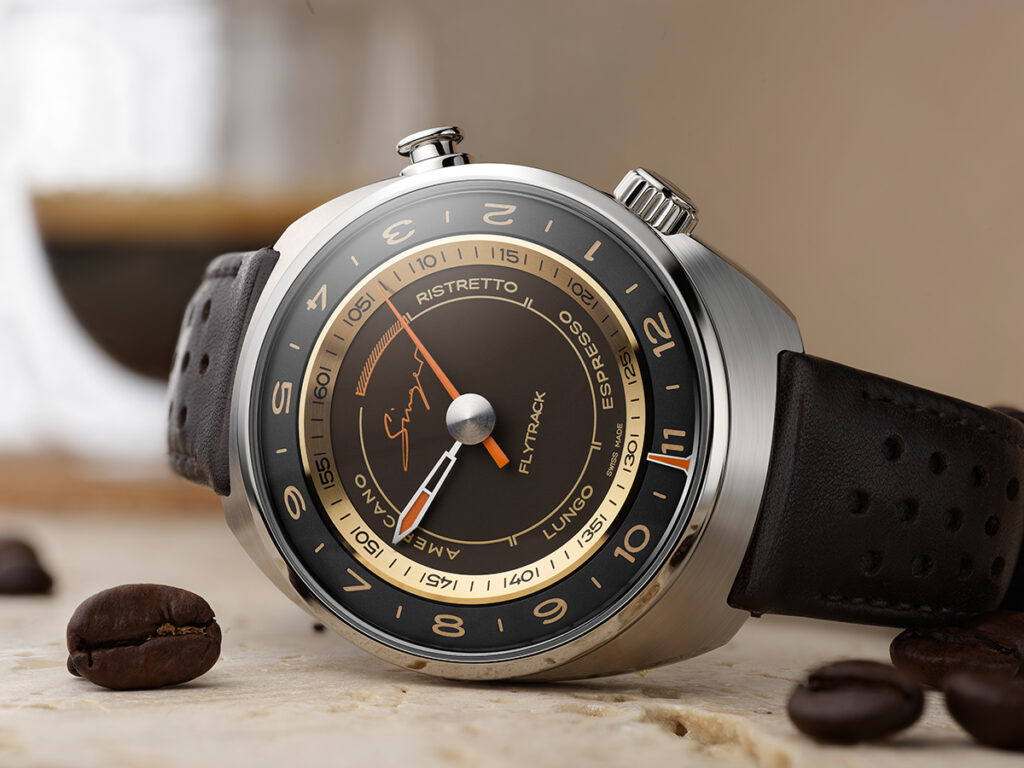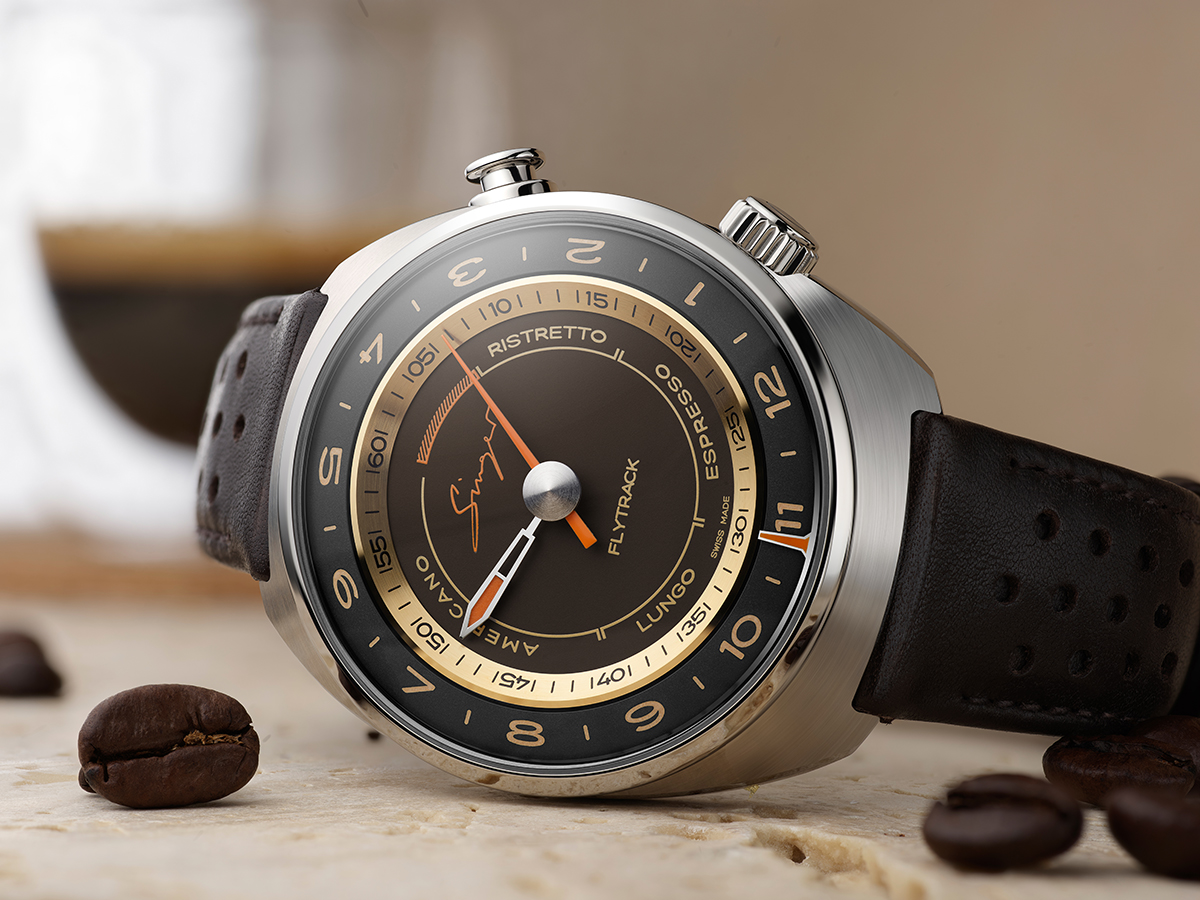 Singer Flytrack is a "time only" watch, featuring our signature peripheral hours-disc indication combined with central minutes and central swiping seconds.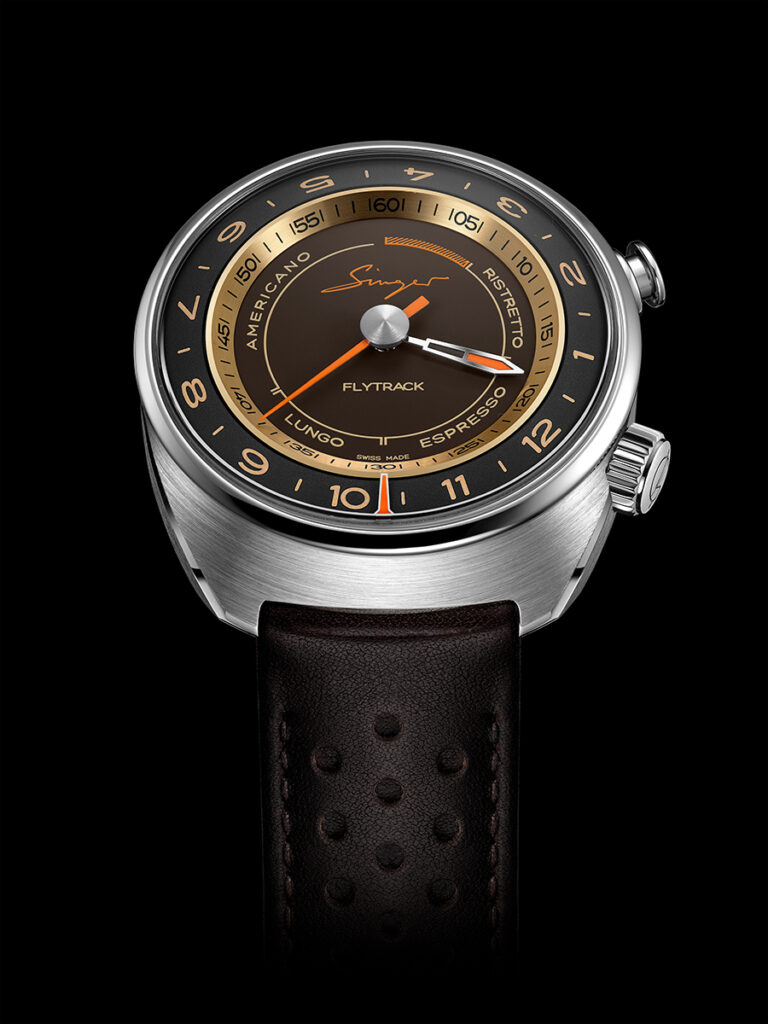 A watch that celebrates elements of Italian culture and lifestyle requires an appropriate visual style. 
For this edition the newly introduced stainless-steel case is hand-finished with circular brushing and polished edges. The dial is matte brown, velvet-touch with the unique one-minute coffee brewing scale traced in contrast using a subtle beige color. A circular brushed golden rehaut, with a contrasting 60 second indication in black, underlines the refinement of this timepiece.
The peripheral, rotating hour disc is presented in black matte ceramic and features 12 luminescent markings. The luminescent orange hour pointer is placed at 6 o'clock, in Singer tradition. 
A dark brown smooth calf strap, with brown stitching, is completed with a matching stainless-steel folding buckle.
The Barista edition extends the Flytrack collection that began with the Tachymeter, Pulsometer and Telemeter variants. 
Each design is distinctive and purpose oriented but shares the same signature Flytrack function.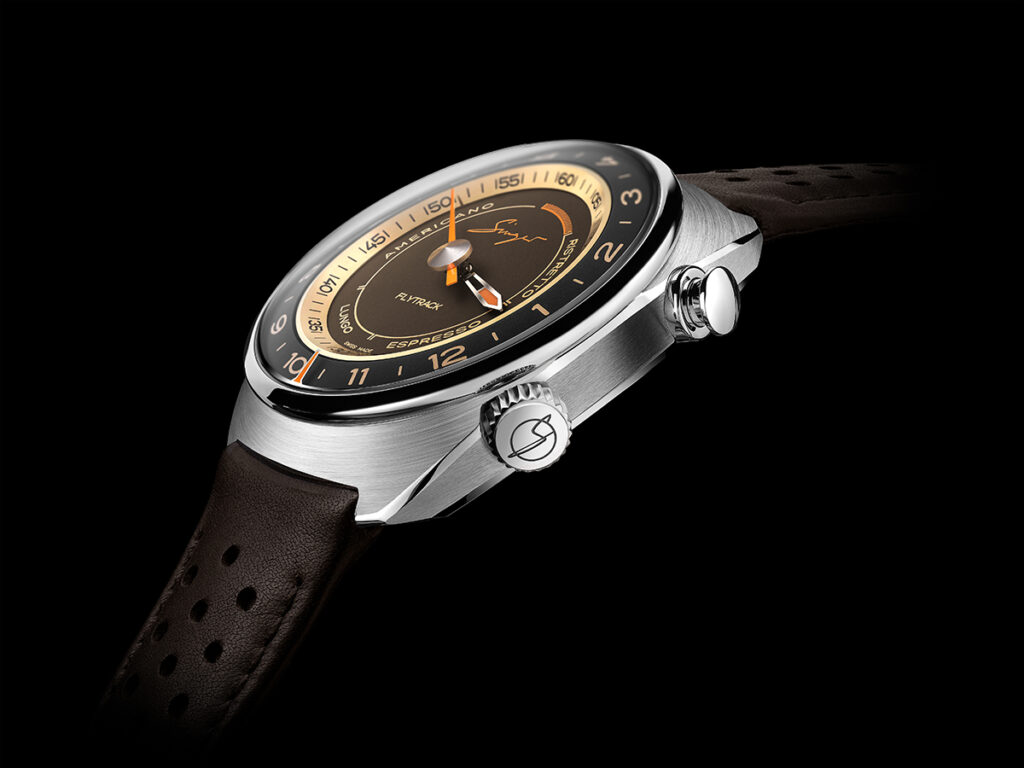 The Singer Flytrack Barista Edition is produced as a limited edition of 30 numbered units.