Phillips PERPETUAL Opening – London on September 4th, 2019.
Each independent brand has one goal – trying to reach eternity by leaving a mark in history through their art – seeing its products surviving years and centuries – This has always been the biggest dream of every designer.
No one has described this thought better than the watchmaking guru Jean-Claude Biver during his speech at the Phillis Perpetual opening when he answered the question:
What gives value to a watch in time?
The response was:
"We all going to die and this – he pointed his finger to the Rolex Rainbow Daytona Everrose gold he was wearing for the occasion – will stay and will survive. This is eternal!What connects you to eternity?Love connects you to eternity, and art. And because I believe in art, I believe in eternity and watches are pieces of art – not all of them but few…" J-C Biver
Maybe Singer Reimagined is still young to pretend reaching eternity but we have made few steps toward it by entering a very small yet prestigious circle of treasured watches.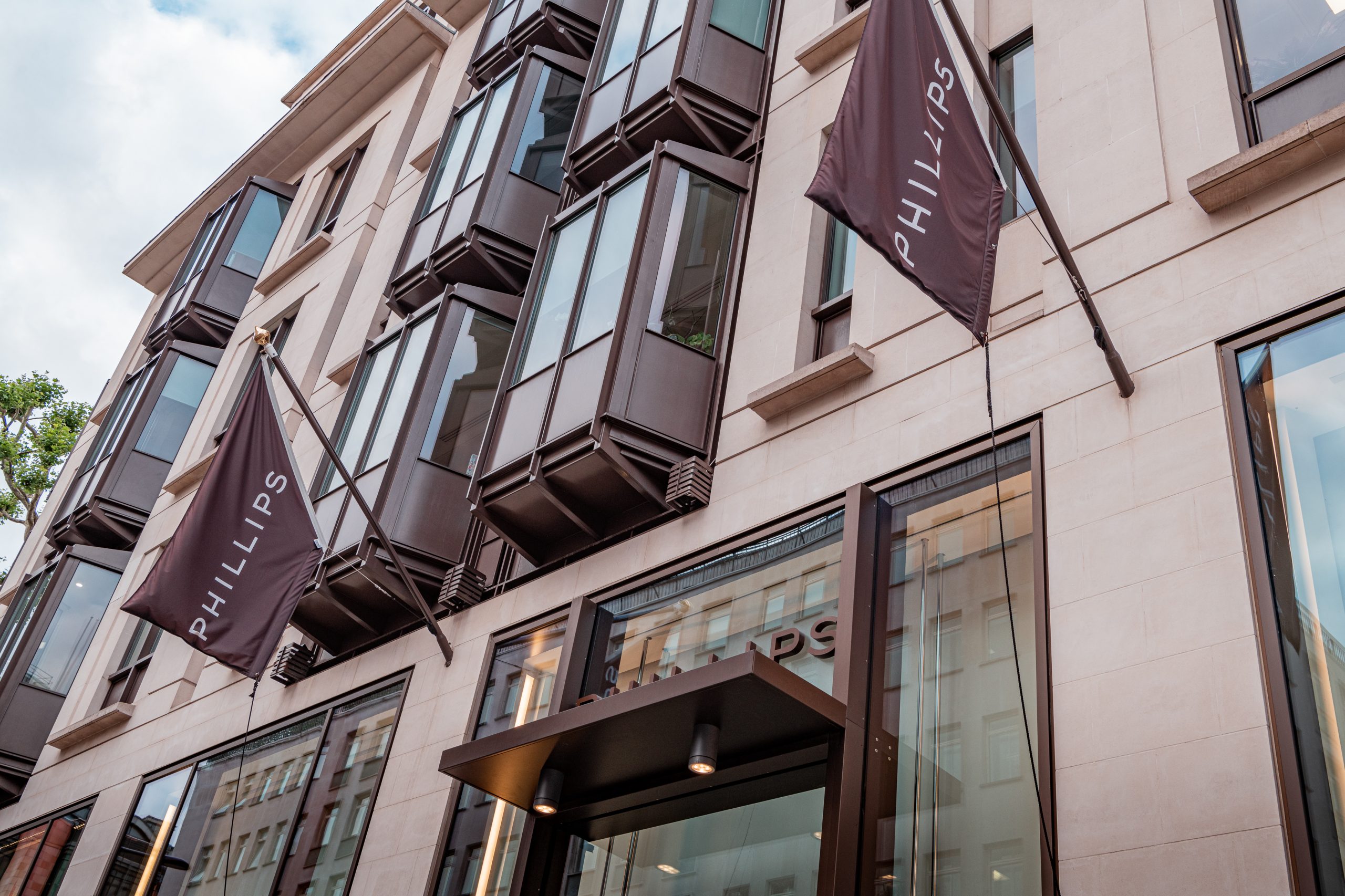 Phillips PERPETUAL
On September 4th, 2019 – Singer Reimagined team has attended the Phillips PERPETUAL boutique opening as the only independent brand offering new watches among the most looked-after collectible watches belonging to prestigious watchmaking labels like Patek Philip, Audemars Piguet and Rolex.
The new space located at the 3rdfloor of the iconic Phillips gallery in Berkeley square in the heart of Mayfair offers a selection of 40 vintage and modern timepieces estimated at £ 3 million. This new platform conducted by former Hedge Fund Manager James Marks offers to collectors the possibility to discover hand-picked rarities.
Phillips PERPETUAL has been created by Phillips known as the leader of auction houses for watches in collaboration with Aurel Bacs and his wife Livia Russo from Bacs & Russo – who are also a strong reference in the industry. Indeed, Bacs & Russo is known for having sold the most expensive Rolex Daytona– which once belonged to Paul Newman. This mythical timepiece was sold in 2017 for the incredible hammer price of over 17M $.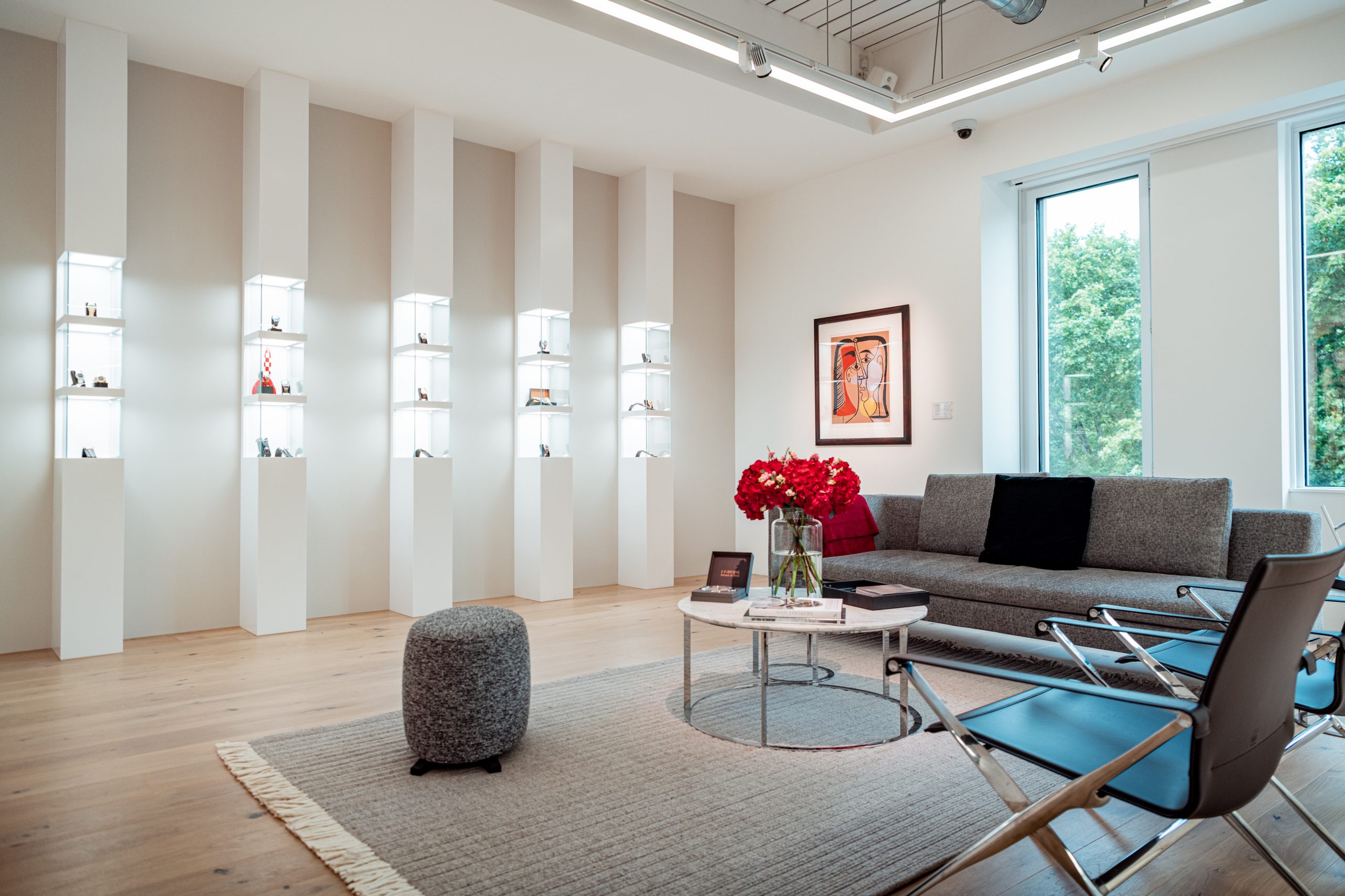 Singer Reimagined has signed a partnership with Phillips Perpetual as the only independent brand presenting its current collection and watch novelties among the collectible pieces offered to the very selective clientele of the 30 Barkley Square showroom.
To honor this event, Singer CEO and Designer Marco Borraccino has created a new version of the Track1 chronographs and named it after the British Capital – The Singer Track1 London Edition. A very elegant and subtle shade of blue has been chosen to match a marine blue leather strap, within a beautifully finished Grade 5 titanium case.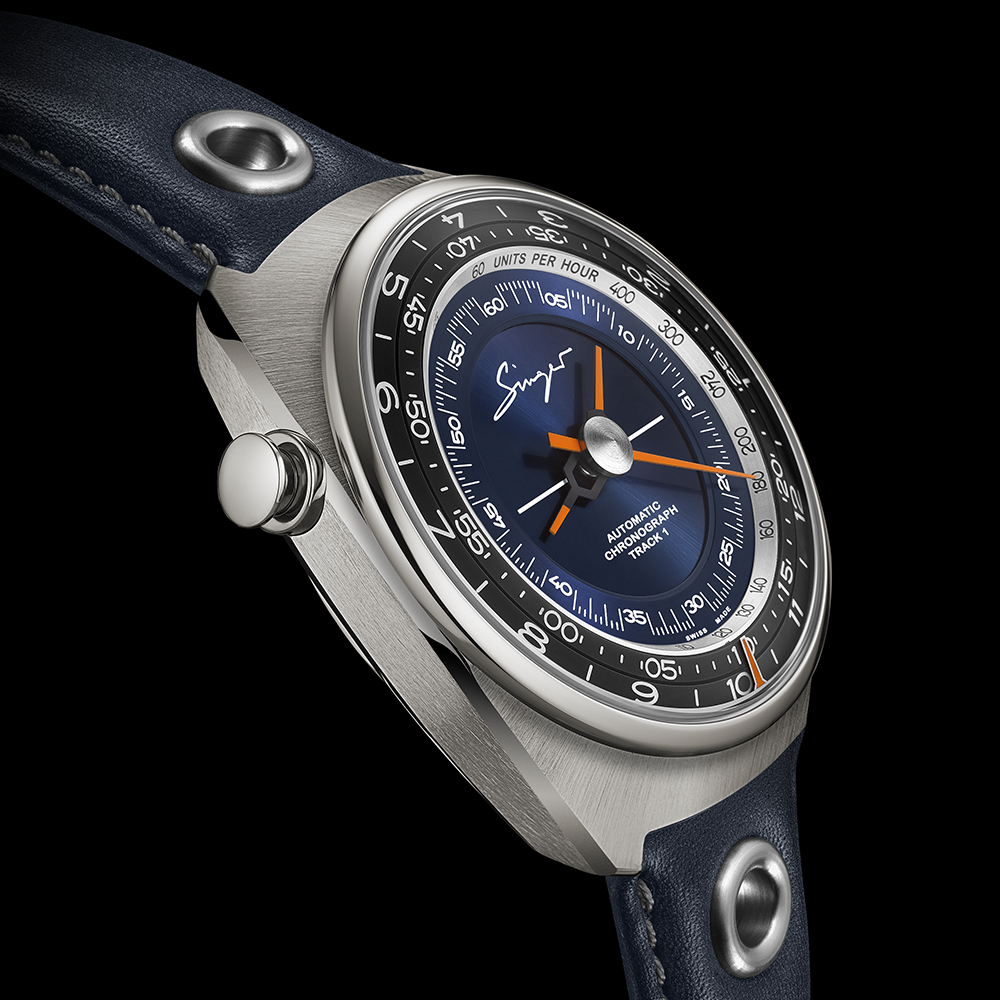 As vintage design was the main topic of the presentation, we couldn't attend the event without including our Co-Founder Rob Dickinson and Singer Vehicle Design team who have provided the wonderful flamboyant red LONDON Commission, a 911 Porsche Reimagined by Singer.
Singer Track1 London Edition
Surrounded by all sorts of art, was standing just in front of the entrance doors, the magnificent Singer car. Upstairs, at the 3rdfloor of the iconic Phillips building seats the brand-new Perpetual boutique where visitors can discover our novelty Singer Track1 London Edition with the fabulous caliber AgenhGraph 6361 displayed among other beauties like Chronometre Bleu from F.P Journe, and GMT- Master II from Rolex.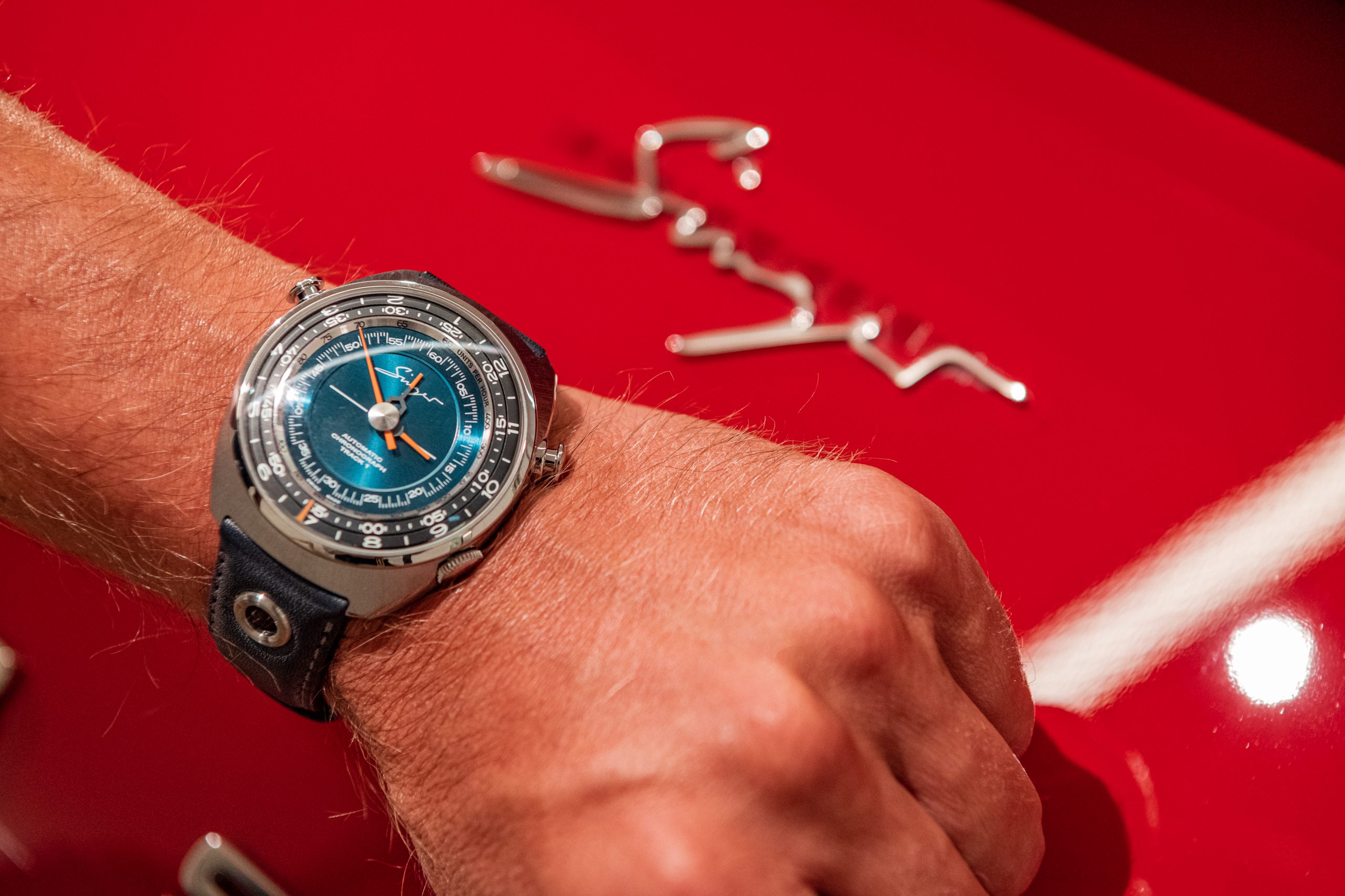 The Singer Track1 London Edition was presented in presence of major players of the watchmaking industry Like Jean-Claude Biver, SJX and of course our hosts Aurel Bacs and James Marks.
After introducing the spanking new space dedicated to timepieces, collectors have been invited to share a delicious cocktail and to question the panel in order to exchange about their common passion. Main topics discussed were about collectable watches, emphasizing the experience of collecting them, their value through time and finally developing on the future of new vintage watch collectors' trends like online buying.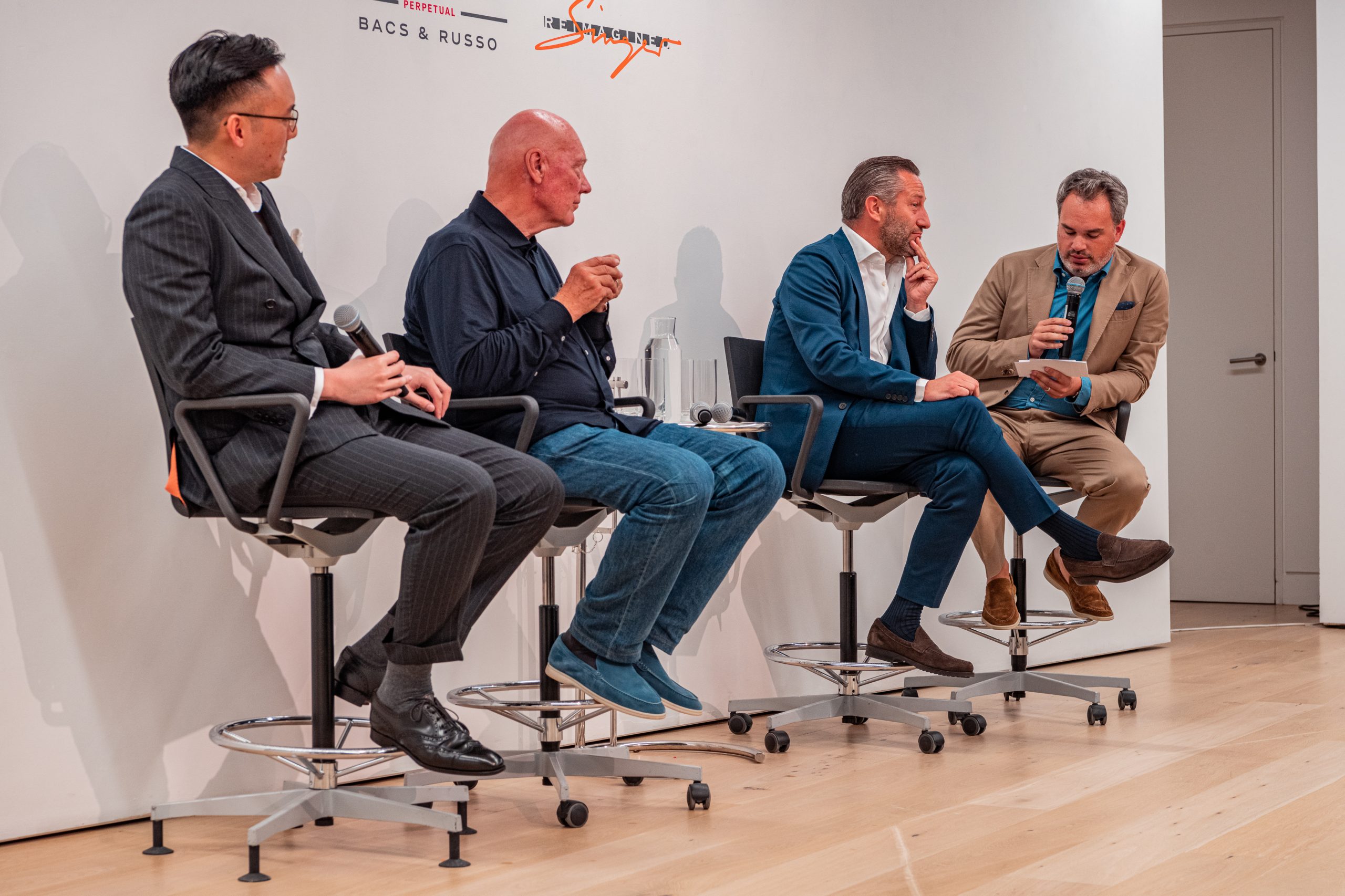 Sharing is caring:
Co-Founders Rob Dickinson and Marco Borraccino have shared a wonderful moment by exchanging with journalists, collectors and enthusiasts about fine mechanics.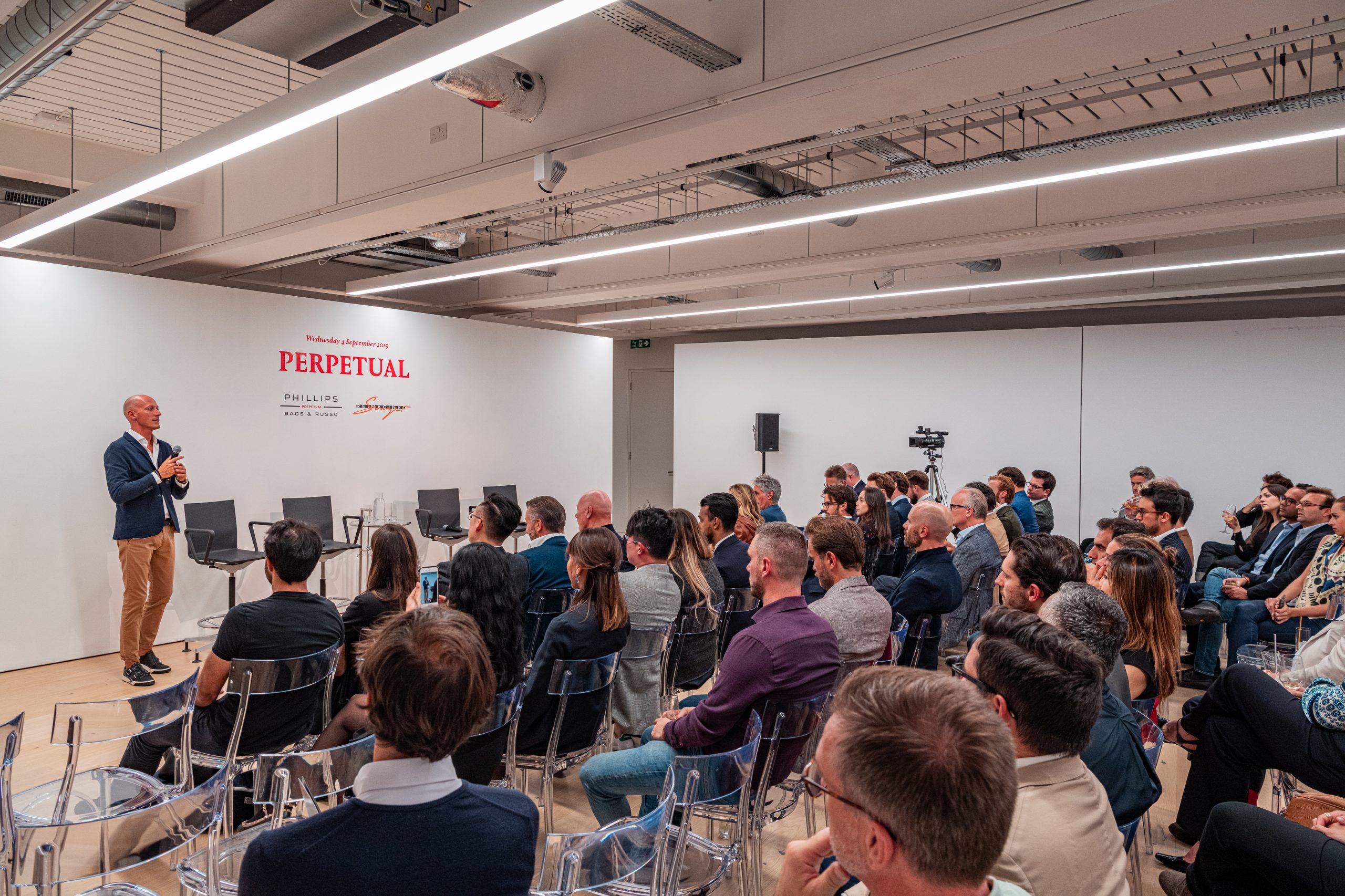 Travelling the world and working with highly qualified experts has allowed Singer Reimagined to grow as an independent brand and push-out its boundaries to provide with exclusive and extraordinary designed timepieces.
The London Edition is the 4thstyle of the Singer Track1 Collection and we are already working on new developments and new collaborations in order to amaze watchmaking connoisseurs and collectors. We have just started our wonderful journey. This is just our first steps trying to reaching eternity.