In March 2019, Singer made its debut at the Geneva International Motor Show.  The Porsche 911 Reimagined by Singer – Dynamics and Lightweighting Study was presented at this prestigious event on the 10thanniversary of the company's founding. To mark this occasion Singer invited their clients and friends to attend a private Cars & Chronographs cocktail reception in Geneva.
DLS is a client-inspired collaboration from the California-based design house of Singer Vehicle Design together with Williams Advanced Engineering — part of the UK-based Williams Grand Prix Engineering Group — and a formation of technical partners, in pursuit of the most advanced air-cooled Porsche 911 in the world.
To meet the goals defined in collaboration with their clients, Singer engaged globally-renowned technical experts to engineer a selection of restoration and modification services strongly oriented toward lightweighting and dynamic gains. Companies including Michelin, Bosch, Brembo, Recaro and Momo contributed their expertise.
From 5thto 17thMarch 2019, DLS was the shining star of the Michelin display at the 89thGeneva International Motor Show.
As we are always looking for moments to share with our clients, we took this opportunity to gather team members from Singer Reimagined in Geneva and Singer Vehicle Design in California and the UK to celebrate our recent achievements.
Singer Reimagined is now a recognized high watchmaking brand, thanks to the revolutionary Agengraph movement developed with the famous atelier Agenhor. The significance of Track 1 was recognized at the watchmaking world's most prestigious awards when it was named GPHG Chronograph of the Year for 2018.
Singer Vehicle Design's work on behalf of its clients is regularly presented at the world's most celebrated automotive events including Pebble Beach and Goodwood Festival of Speed. In 2019 it was named Automotive Icon by GQ Magazine while DLS was named Object of Desire in BBC Top Gear Magazine's annual Car Awards.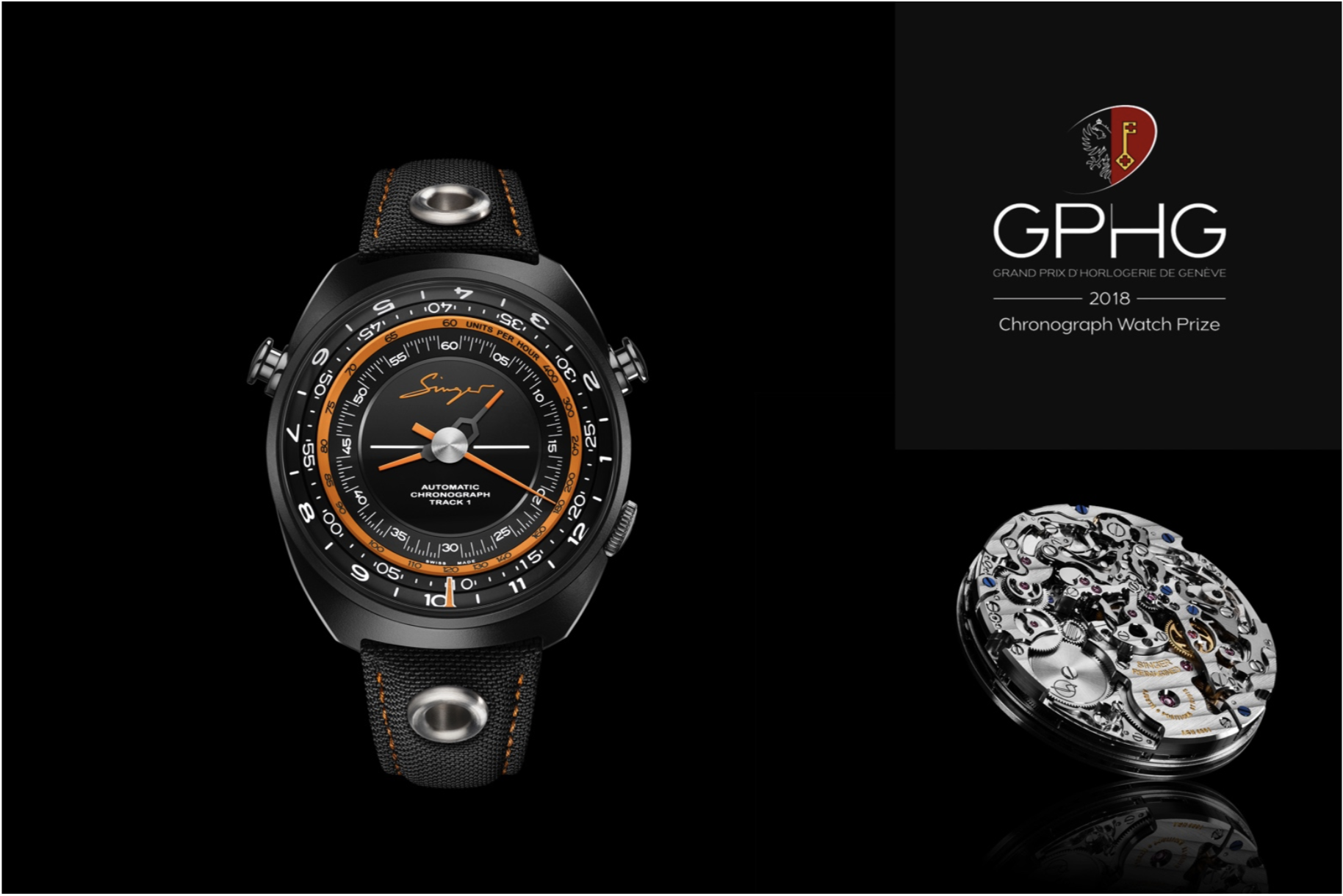 Of course, no celebration can be enjoyed without bubbles! Reunited around cocktails with Maison Scherer champagne and Monte Bianco delights, journalists and clients discussed common passions: supercars and timepieces.
As it takes two to tango, we renewed our collaboration with Espace FERT in Geneva, following the great experience we had in this venue, in January 2019, with The Barton 7 showroom during SIHH week. Espace FERT was the perfect address in which to celebrate in a private yet prestigious way.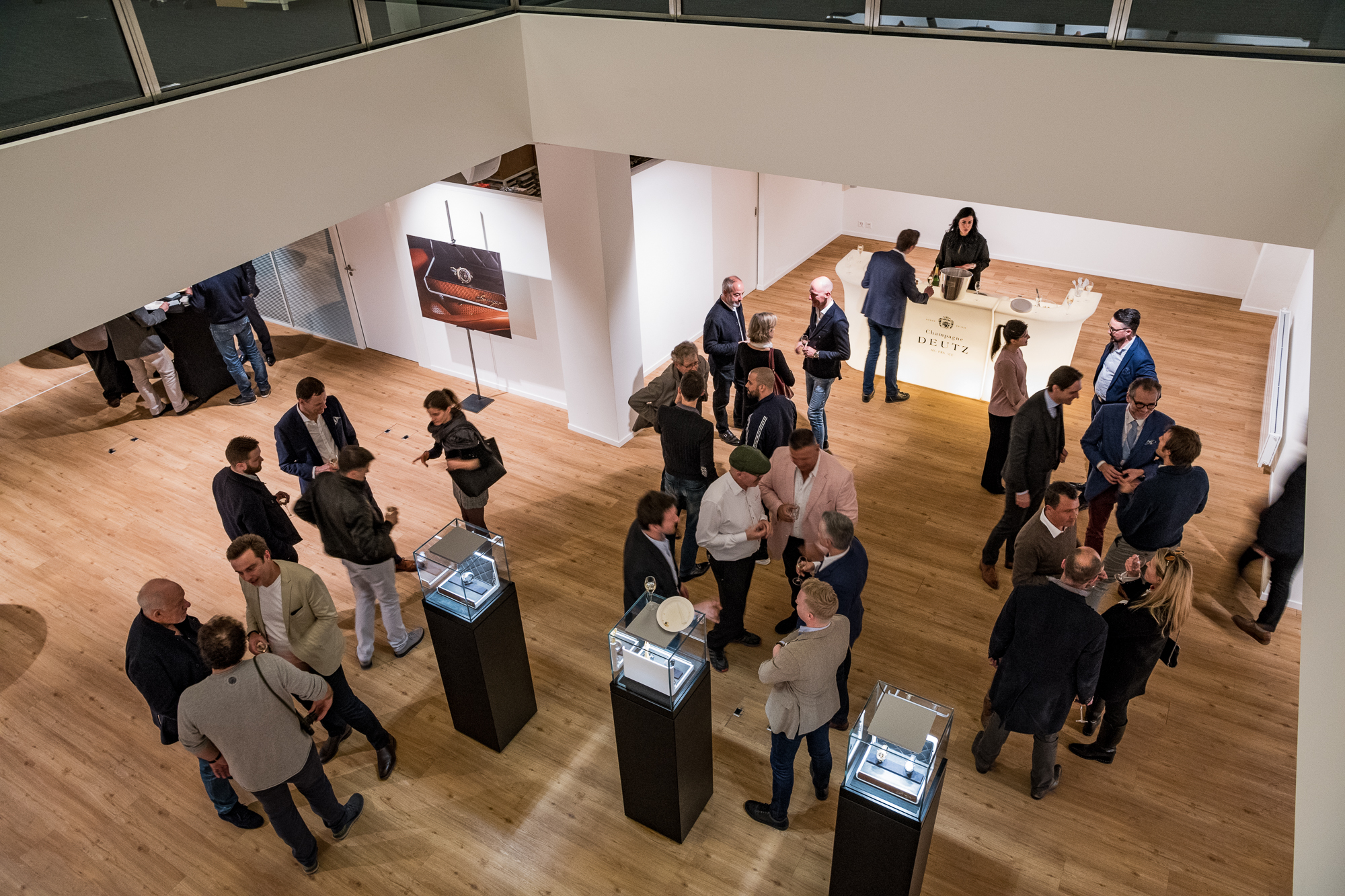 Our Singer Track 1 Collection was displayed in display cases provided by our partner Dietlin, in the middle of this the 400 m2 art gallery under the central glass roof. At the front of the building, we presented two breathtaking Porsche 911s Reimagined by Singer:
– 1991 Porsche 911 Reimagined by Singer. A 4WD coupé in Lavender Metallic
– 1992 Porsche 911 Reimagined by Singer. A 2WD coupé in Black
Marco Borraccino and Rob Dickinson took this opportunity to introduce the Track 1 DLS Edition, a very special chronograph that can be commissioned exclusively by the 75 clients of the Dynamics and Lightweighting Study.
To celebrate our most profound work with the Porsche 911 this finest DLS Edition will feature a remarkable carbon case with platinum or yellow gold details and a unique dial face. The watch may then be personalized with a color-matched strap and caseback engraved with the car's VIN & commission number.
Singer is guided by the philosophy "Everything is Important". No detail is too small to be considered in pursuit of perfection, whether in the watchmaking or automotive worlds. On March 5th, we invited clients and friends to celebrate our achievements together. We look forward to continuing our collaborations in 2019.
Article by Silvana Molaro